How would you like to master scene structure in three days?
What if you could take your killer idea for a novel to a complete plot outline in three days?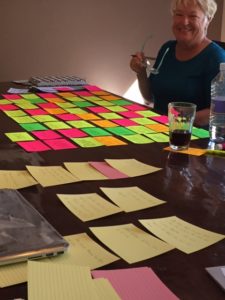 Our intensive boot camps are like no other. We pair intensive instruction with relaxation and fun. Great food and fellowship, small groups and personalized attention, professional help and critiquing to master the craft of fiction writing.
All our boot camps are set in beautiful areas in California, perfect places to enjoy nature, clear your head between boot camp sessions, and be inspired to write.
Click on the events you're interested in, and register!
Space is limited, so book your spot in one of our boot camps today!
Come immerse yourself in a beautiful setting, with supportive writers in an intimate small group, and take your writing to the next level!
"The boot camp was a great opportunity to have uninterrupted time to plot my novel. Susanne is so knowledgeable and freely shares info and material. I highly recommend it!" ~ Margaret Austin
"This was my second workshop put on by C. S. Lakin and Catharine are terrific teachers! She is a terrific teacher and writes the best 'how to write' books on the market. Getting to work with her in person is an amazing experience. I highly recommend her workshops for anyone who really wants to learn how to write and to get a chance to work directly with a great teacher and a room full of very talented writers." ~ Ed Markel –
"Attending the Plotting Madness boot camp was amazing. I thoroughly enjoyed it and came away with a completed outline for my novel. I recommend the boot camp for writers of all levels." ~ Linda Childers
"I don't have enough superlatives to describe how valuable this experience was to me. Thank you, Susanne." ~ Tim O'Neill
Theme: Retreat
South Lake Tahoe, NV: Sept. 2020

Carmel, CA: Nov. 2020
Learn More